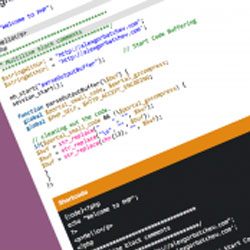 Views
4,391
Downloads
7
Version
1.1
Created
2017-02-23
System
Joomla 1.5 & 2.5 & 3
Changed
2017-02-23
Website
JED
Developer
Infyways Solutions
License
GNU/GPL
Original Price in Developer Site

5

EUR
Extension Features
Very easy to setup and install
Compatible with all browsers [Firefox 3.0 and more, Google Chrome, Internet Explorer 7 and above, Safari and Opera ]
Option to define the programming language that you are using.
Works on all browsers.
Works on iPhone and iPad.
Can be added to Custom Module or any Joomla Article.
PLUGIN FEATURES
Option to choose theme for the code highlighter. [8 themes available]
Option to highlight line number.
Option to define the language you are using.