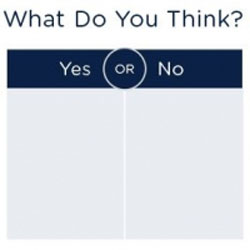 Views
4,756
Downloads
13
Version
1.0.0
Created
2016-11-09
System
Joomla 3
Changed
2021-01-22
Developer

StyleWare

License
GNU/GPL
Original Price in Developer Site

20 €

EUR
Benefits from using Polar votes in your site
Simple and Powerful – easy to create, easy to use polls that gives you powerful way to increase engagement and audiences on your sites
Fast and Beautiful – they are instantly fast to load, elegant and stylish
Responsive and Mobile ready – Polar votes are ready to fit to your site, no matter where you load it – desktop, mobile or tablet
Easy to share – extremely easy to share after your vote - just with one click
Working perfectly with Joomla, K2 or as standalone component
Key features of Polar votes component
Joomla articles integration – just select two Joomla articles and combine them in poll. Which one is the best? The user will decide!
K2 items integration – the component allows you to create poll by selecting two items from our favorite component – K2. Just with few clicks you will be able to ask your visitors to choose the best car, phone or everything else.
Create polls on the go – the third way to create polls is by uploading 2 images and adding question. Then the easiest thing to do is to show the poll in a module in the column at the front page or to load it inside the text of the article by on click from the button "Add poll"
** Module is included so you can load polls on your module positions** – you are limited only by your imagination (or template ;) ) under the item, above the item, left or right column. Just select a position, menu and how many polls you want to display. That's all!
Plugin is included so you can load your Polar polls everywhere you want. This will allow you to load the polls in every other component or a module. Just click the button "Add poll" from the editor or write the short code and you are ready to engage the users!
** Editor button **– just click to add a poll in your articles without exiting the edit form. Simple as that!
This component is for you if you want:
To achieve more shares for your articles
To keep the users on your site for longer period
To have attractive and intriguing articles
To make a difference - make your site awesome
To understand your users desires
To grow audiences and community
To add some fun to your site