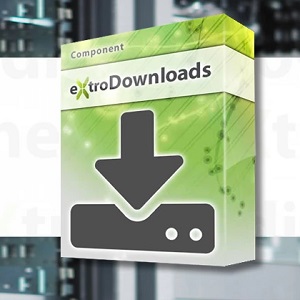 Views
2,740
Downloads
7
Version
1.0.2
Created
2021-01-21
System
Joomla 3
Changed
2021-01-21
Website
JED
Developer
eXtro.media
License
GNU/GPL
Original Price in Developer Site

21 €

EUR
The following requirements have been implemented with this Joomla! download component
simple Download import.
Easy management of large download amounts.
Joomla ACL level for downloads.
Multilingual Downloads
Different views, e.g. Multi-Download-view select via checkbox which file you would like to download.
Password protected Downloads
Option: license agreement
If a active Download File was deleted by mistake, an Administrator gets a message via Email.
Download backend check if a download file exists or not.
Deactivation of an download, if the file was deleted
Versioning of Downloads
Accordion-view: it lists multiple categories and Downloads
Checking for allowed data type during importing
Download stats
Joomla! Download eXtensions Specials
synchronisation of a Download category and a Web-folder: If you would like to import permanently all files from a Web-folder to a Download Category you can do this by Cron or PoormansCron.
Via Cron or PoormansCron. you can automatically import Downloads in Downloads Categories, Languages, User, Author and Joomla access level.
Download directories do not need to be in Joomla docroot, the Download component can handle any directory on a server (Open_basedir restrictions).
The Component is com_content based.
If a Administrator knows Joomla - work will be a breeze.